DOMU ELVIRA PAMPERS YOU
Let yourself be pampered
"Domu" in Sardinian means home. Elvira is the mother, the friend, the chef and the artist, our mainstay. And now you will understand why we decided to name our charming guest house after Elvira.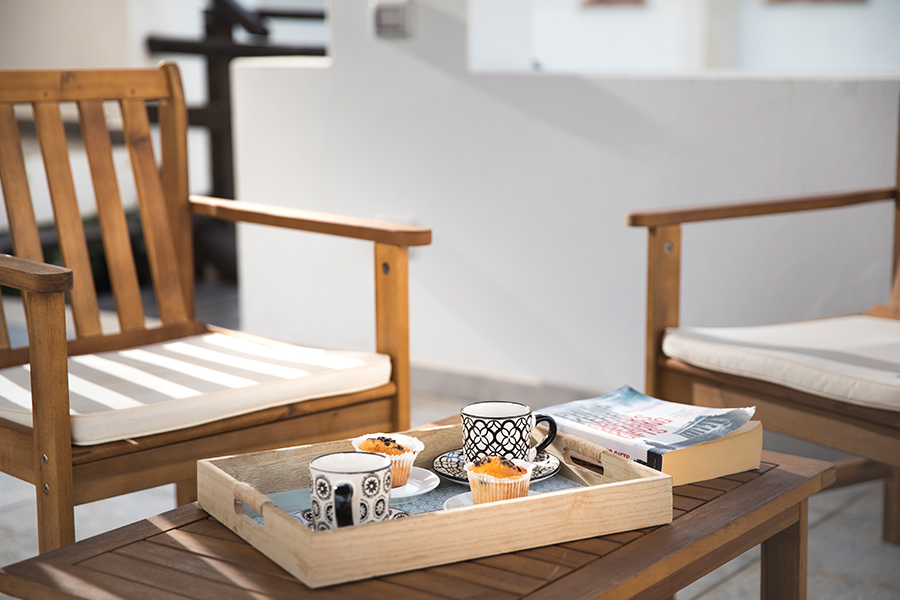 Like at home
---
In Domu Elvira comfort is at home: you can sleep easily on our king-size beds (180 x 200) in spacious and bright rooms. You can read, watch TV, including your favourite Netflix series, listen to music or surf the web on the divans of the common room or the terrace, in the company of a delicious aperitif or an excellent glass of local wine. If instead you prefer privacy, you can take advantage of our room service.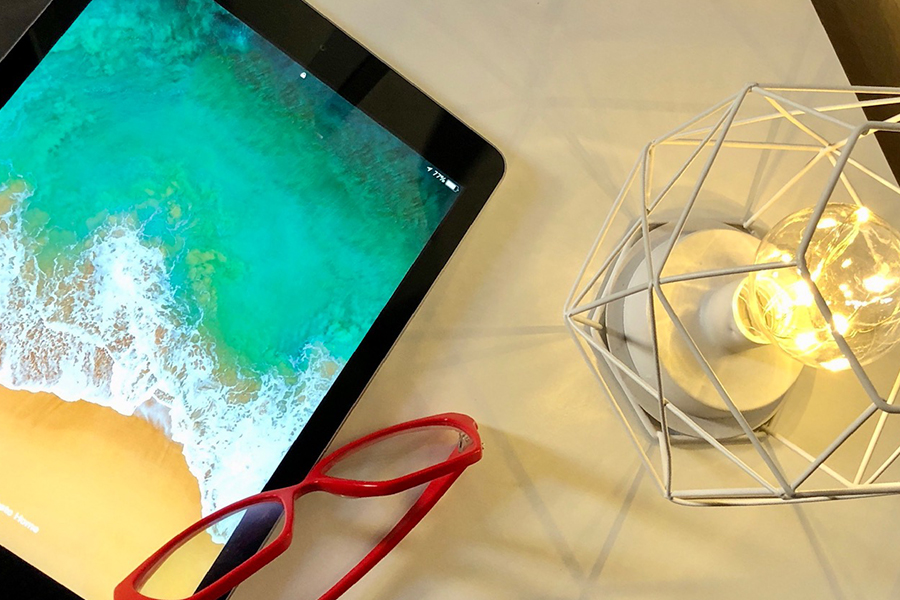 Always connected
---
Far from traffic and cities, but still connected with the world, Domu Elvira offers free wi-fi in all the rooms and shared spaces. Connections are ultra-fast with computers available in the common room where you can print your check-ins and other documents needed to continue your holiday.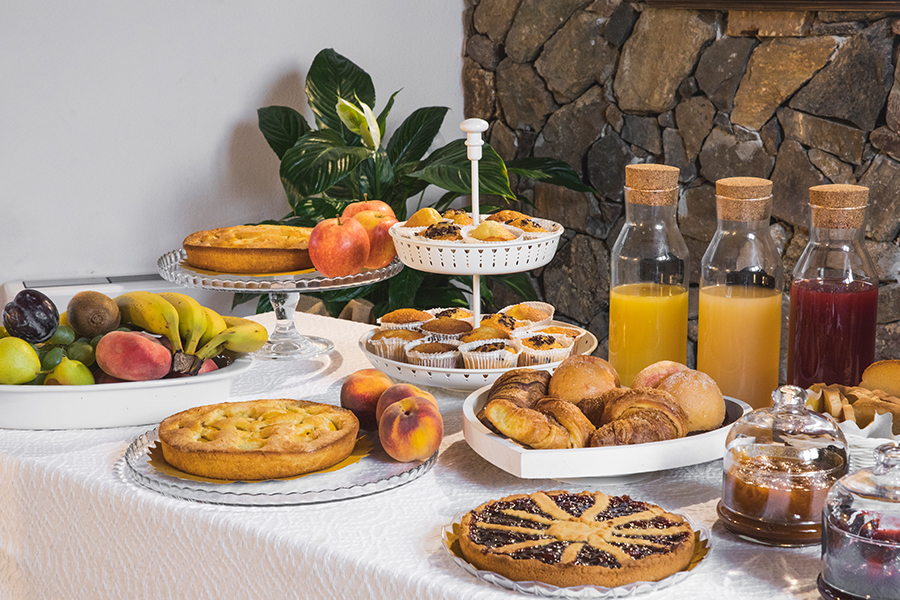 For gourmets
---
International or farm-to-table: breakfast, lunch and dinner are a treat at Domu Elvira. Elvira carefully selects ingredients from farming companies and local farms so that every day you can find on the table Sardinia's genuine flavours. Do you prefer international cooking? No problem: you will find Italian and international foods carefully selected for taste and quality of the ingredients that go into our dishes. Breakfasts are available for those intolerant to gluten and lactose, vegetarians and vegans.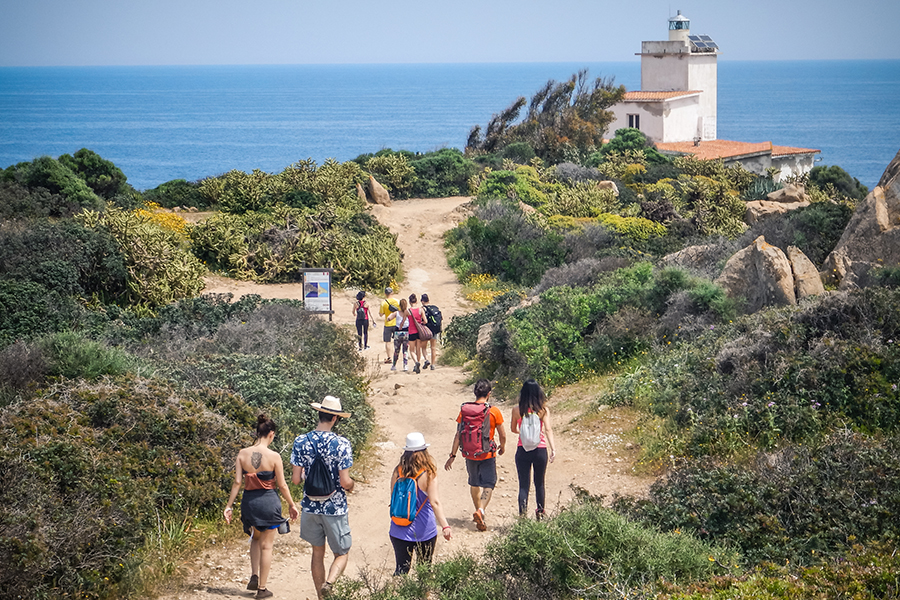 Adventure
---
Domu Elvira is the ideal starting point for your excursions on foot, bicycle, horseback, or in canoes thanks to guides who are partners of our guest house, but it is also the place where you can stay and spend every day in a different way. We organize workshops of traditional cooking, the arts and local handicrafts as well as many cultural events.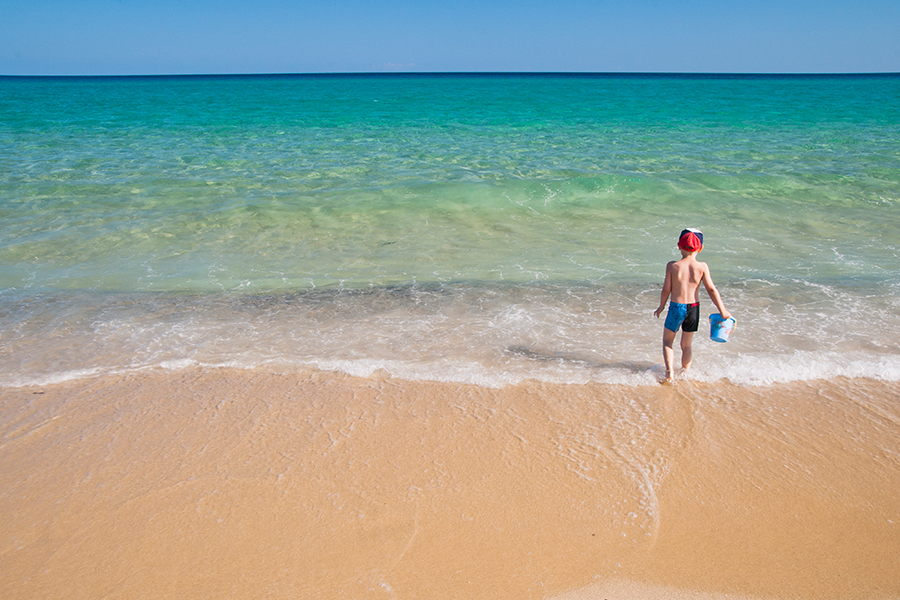 For the beach
---
We at Domu Elvira know that every moment of your holiday counts. That is why our Guest House is equipped with a cooler containing ice packs that you can easily bring to the beach, and with a parasol, to provide some shade in the hottest hours. This way, you can organize your pocket lunch and enjoy your day at the beach with no worries, just relax.